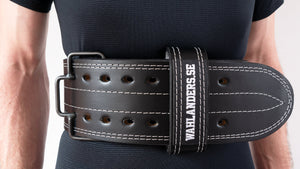 Get creative and shine during training!
Have you always wanted to customize a powerlifting belt to your own specifications?
With our belt designer we offer you the unique opportunity to have a quality Wahlander belt made especially for you from genuine leather.
Among other things, the type of belt, its material, the belt and stitching color can be determined, but also your very personal lettering embroidered by hand on the belt surface.
Design your own powerlifting or benchpress belt here.
The dream of a custom weightlifting floor finally comes true
Have you or your local sports club wanted to have a weightlifting platform designed according to your own ideas? Are you tired of having to take unseasonable floors into consideration when putting down heavy weights in the middle of a physically demanding workout?
Contact us today to find out more about building weight training floors near you. We will be happy to advise you and make your vision come true together.
Only available for customers and clubs based in Germany.
E-Mail: support@kraftsport-krone.de
Phone: +49 2325 9639276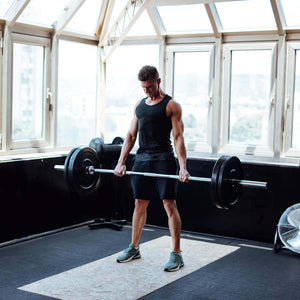 Subscribe to our newsletter
and learn more about upcoming promotions, new products and possible special offers.